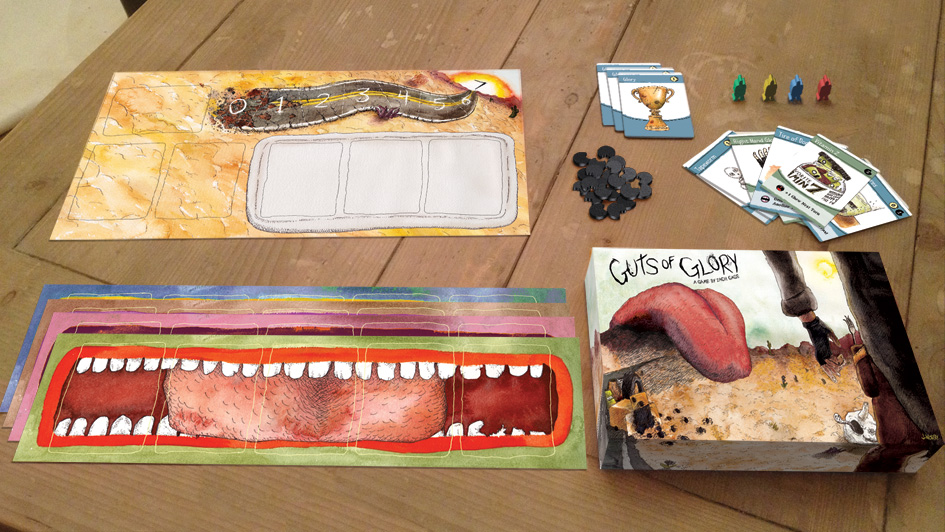 Guts of Glory
by Zach Gage, Jess Worby, and Jesse Fuchs

Guts of Glory is a food eating contest set in the post-apocalpyse, imaged as a board/card game.

It's suitable for 2-4 players of any age that can read well. I wanted it to be a game that had the fun turn-to-turn comboing of games like Magic:TG or Ascension, but without the upfront cost of having to learn hundreds of cards. The idea with Guts is that while it has a lot of depth, it's still simple enough that you could bring it to a friends house, teach them how to play in five minutes, and then have a fun and competitive game on your first try.

I originally designed itwith art by Jess Worby as comissioned for No Quarter, an annual game exhibition put on by NYU's Game Center. After a successful showing there, Jesse Fuchs hopped on board to help with the games development and the three of us ran a successful kickstarter campaign to fund the production of our newly designed complete board game.
More information about the game (along with a place to buy it) is available on it's own website: GutsOfGloryGame.com